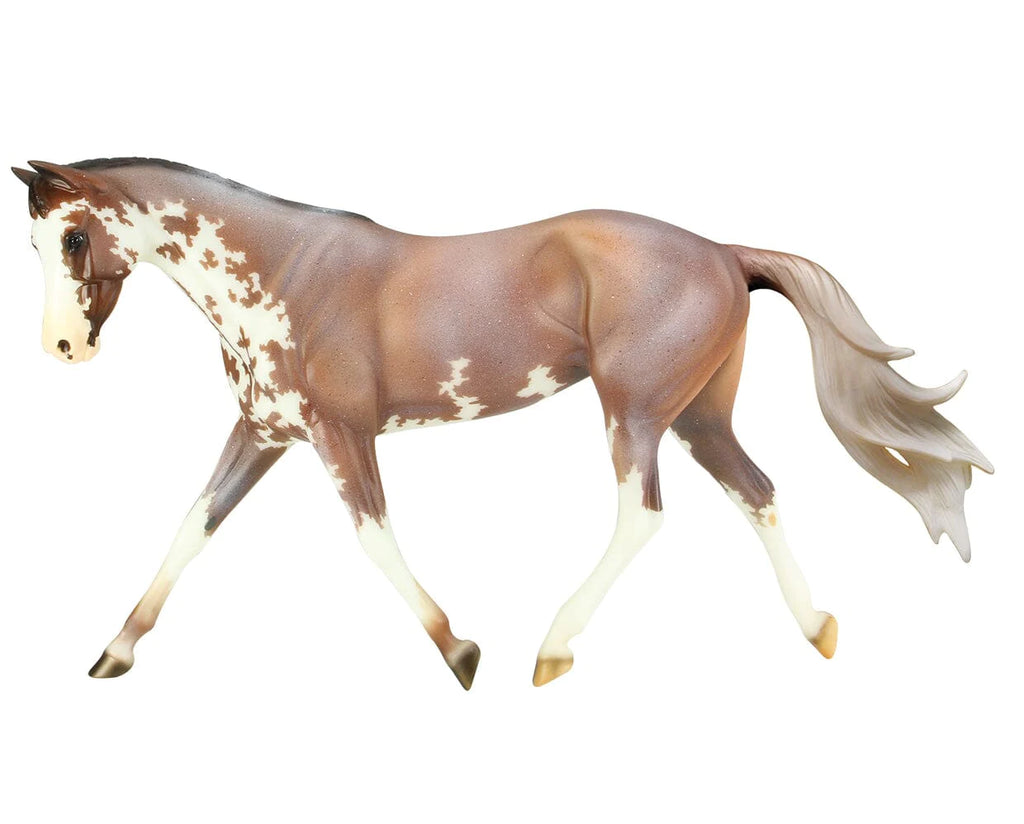 Reeves International, Inc. (Breyer)
1877 Full Moon Rising
A wildly-colored Thoroughbred, Full Moon Rising began life as a racehorse. Retired sound after his second season on the track, his trainer sought a meaningful second career for him. At that same time, Marsha Hartford-Sapp was looking for a horse eligible to compete in the Retired Racehorse Project. The stars aligned, and "Mooney" came home with Marsha the day they met!
Slowly and carefully, Marsha began his transition from track to dressage arena. In preparation, she took him to Western Dressage competitions to expose him to the show ring, where they found much success! In 2021 - his first year off the track - they amassed an incredible list of titles, including: USEF Horse of the Year Western Dressage Open Intro and Western Dressage Suitability, National Champion Western Dressage, World Champion Western Dressage Intro, USDF Reserve National Champion All Breeds - training level open, and National Pony Cup Small Horse Champion.
Of their seemingly fated journey Marsha shares, "Sometimes it's amazing how we can dream things into reality."

Traditional | 1:9 scale | Ages 8+

---
Share this Product